$75 OFF Lip Enhancement with our Nurse Injector Melissa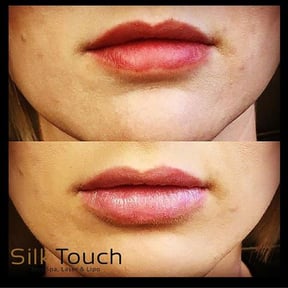 This month only save $75 on natural looking lip enhancement with lip fillers.
Have you ever wished that you could have fuller, pouty lips like Angeline Jolie or Megan Fox? While your genetics may not have blessed you with those luscious lips, you can achieve a gorgeous pout with lip filler injections from the expert injectors at Silk Touch Med Spa! And you don't need plastic surgery to do it, either. Whether you are looking for a fuller pillowy pout - or you want a very subtle lip enhancement that no one will notice but you - our expert injectors can help!
With lip fillers,, you can actually achieve the fullness and volume that you've been wishing for your whole life. If you've ever been plagued by thin lips since you were young or you're concerned that your lips are starting to look deflated or wrinkled, you can enjoy a new look in just a single session!
As the #1 provider of injectables in Idaho, you never have to worry about looking over-done or fake.
*Special valid with Melissa only.
Claim This Offer: