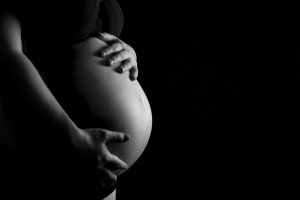 This past year many celebrities like Kate Hudson and Victoria Beckham gave birth to beautiful healthy babies. And it wasn't very long before we saw those new mommies out and about sporting a newly toned, skinny and healthy body. Almost as if they were never pregnat!
They make it look so easy. But, for those of us who aren't A-list celebrities sometimes we need a little plastic surgery to help get that body back. A lot of women have even chosen to have procedures done before getting pregnat.
Does having plastic surgery pre-baby bump help our bodies recover faster? Most doctors believe this doesn't have an effect on how quickly the body will recover.
Liposuction
Thos who have had lipostuction pre-baby may have a better chance of not gaining weight in the area where liposuction was performed. But, you can still gain weight in other parts of the body. It just depends on what part of the body was treated. For example, the stomach is not void to changes after liposuction, but areas like the upper thigh are.

Tummy Tuck

Woman who have had a tummy tuck, may or may not bounce back into shape quicker. A tummy tuck should be saved for after pregnancy in order to get better, long-lasting results.
Post-baby Options
It is unclear if pre-surgery options do in fact have an effect on post-baby results. But Silk Touch Med Spa offers many procedures and treatments that can help you regain your body back after pregnancy.
Many women complain that that still have a "baby belly" once their body weight has returned to a healthy pre-pregnancy level. In most cases this is caused by a combination of a stubborn bulge of fat and a permanent loss of elasticity in the skin of the abdomen.
This can be difficult and even impossible to fix with diet an exercise. Non-surgical body sculpting procedures like Vaser and SmartLipo can help fix this problem.
Some women notice residual brown pigmentation of the face that persists after their baby is born. This is commonly caused by melasma, also known as the mask of pregnancy. Depending on the type of hyperpigmentation that is present Intense Pulse Light Treatments can be an excellent treatment in addition to an optimized skincare regimen.
All new mothers experience exhaustion! Many women complain that they look tired after pregnancy. This may be a result of a number of factors including dark under eye hollows, well developed frown lines and sagging in the cheeks resulting from loss of pregnancy fat. A number of minimally and non invasive procedures can be used to offer a subtle rejuvenation to the "tired" post-pregnancy face including Botox, Radiesse, Juvederm, Artefill and Intense Pulsed Light.
Dr. Kerr and our staff at Silk Touch Med Spa can help you decide which treatment options are best for you.
To discuss your questions and concerns, and find a treatment option that is right for you, please sign up for a FREE consulation. We can help you regain your pre-baby body with out invasive surgical procedures.