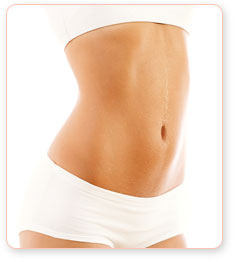 Scars are an inevitable occurrence and can have a huge impact on how you feel about yourself.
What can you do to reduce the appearance of your scars?
Scar revision is a common cosmetic procedure designed to reduce the visibility of scar tissue by altering its appearance. Frequently used on stretch marks, surgical scars, and acne scars, and the like. Although no scar can be completely removed, scar treatments are a great way to minimize a scar's appearance while enhancing natural skin tone and texture.
The way a scar develops depends on your body's natural healing process, the cause of the injury, and its location on the body. Other variables, such as the size and depth of the wound, the thickness of your skin, and the direction of the wound can also affect the way an injury heals and a scar develops. Your type of scaring will determine the most effective treatment plan.
Silk Touch Medspa, Laser & Lipo Center of Boise offers a range of procedures that can minimize the appearance of most scars. These procedures include the Deep Affirm® Skin Tightening and Deep Contouring laser, which has long been used for treatment of scars in patients with moderate to severe acne. In addition, scars can benefit from a variety of other treatments including Fractional DOT CO2 Therapy, Microdermabrasion, Smartlipo and Vaser assited liposuction and long lasting fillers, such as Artefill.
The photo below is a close up of the scar revision by Dr. Kerr. He used a combination of Smartlipo and Vaser to help contour the body and improve the appearance of her scar.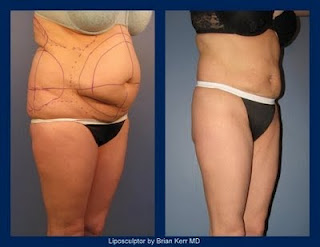 Another favorite procedure of our clients and staff is the use of Artefill to reduce the appearance of deep acne scars. For those of you who are suffering from deep acne scars, you understand the frustration of covering them up with concealer everyday, which doesn't always do the job we would like it to do.
Unlike temporary filers that last only a few months, Artefill combines collagen with microspheres designed to support the collagen. While your body eventually absorbs the collagen, the microspheres continue to support the skin. The effects of Artefill have been are long lasting since the microspheres do not break down in the body.
Every scar is different. If you're interested in improving the appearance of a scar, from stretch marks to acne scars, we are here to help. To find out what treatment options are best for you, give our staff a call at 208-939-3110 or visit this link to: schedule a free consultation.