Silk Touch Med Spa: Asclera For Spider Veins FDA Approved Procedure | Boise

Silk Touch Med Spa, Laser & Lipo of Boise spider vein treatment; Asclera procedure. Spider Veins disappear in seconds with the Asclera spider vein treatment! Women and Men in the U.S. should be shouting for joy about this new and exciting treament for spider veins. Women in particular have gone to great lengths to hide, camouflage or remove these unsightly and disfiguring veins. And now Asclera is finally here! It's not a new medicine. It's been in Europe for years, discovered in France in the 1950's and in March of 2010 was FDA approved in the U.S.
Asclera isavailable to treat not only Spider Veins but also VARICOSE Veins.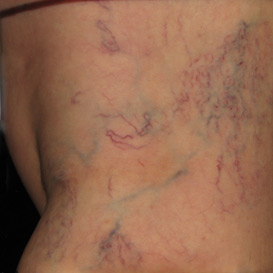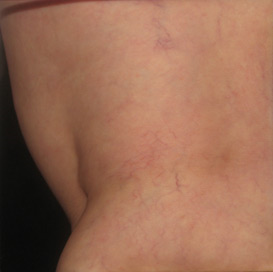 Dr. Brian Kerr and our vein speciliasts at Silk Touch Med Spa, Laser & Lipo of Boise have been offering this treatment for several years now.
Dr. Brian Kerr: "Our clients have been pretty excited to be able to clear their veins with virtually no discomfort. We've been able to clear not only spider veins, but also larger veins (those that are 1 to 3 millimeters in diameter) with speed and effectiveness."
Asclera acts by damaging the cell lining of blood vessels. This causes the blood vessel to close, and it is eventually replaced by other types of tissue. The vein system is sometimes described like a tree; with the large vein being trunk-like and the smaller veins spreading out like branches. If the "trunk" is treated with Asclera, it will die and the branches will disappear.
Dr.Kerr or our PA Autumn injects Asclera into the larger veins and then rubs the area, spreading the drug into the surrounding area where it affects the smaller veins. The veins can disappear as if by magic. After the treatment, patients will be asked to wear compression stockings so the veins will stay closed. Often it only takes one treatment to clear the veins for good, but if there are a lot of smaller veins it can take multiple treatments.
Varicose Vein and Spider Vein treatments can take from 15 minutes to 30 minutes depending on the number of veins being treated.