Purchase Breast Implants, Get 50 Units Of Botox For Yourself And 50 Units For Two Friends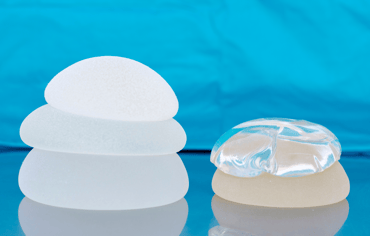 Breast augmentation is the use of surgical implants to improve the shape, fullness, size and appearance of the breasts. Dr. Nealy believes that breast augmentation cases, like any of our other cosmetic procedures, should be unique to each patient. Your procedure will be designed to help you meet your aesthetic goals – whether that be restoring volume after pregnancy or creating a new shape and size all together.
Who is a candidate for a breast augmentation?
If you are wanting to change the shape and size of your breasts, then you may be a candidate for implants.
Breast Augmentation with Implants can help those looking to:
Change the shape of the breast

Enhance size or natural projection

Correct asymmetry

Restore volume from pregnancy/breastfeeding, or weight loss

Change shape/size to better balance your natural body shape
What type of breast implants are used?
"Gummy Bear" implants have received great media attention since the mid-2000's. These were classically shaped, highly-cohesive, textured implants. The same name is now being used on all generations of implants due to the improved silicone cohesivity. This cohesivity allows the implant to be cut in half without the gel spilling out (known as form-stable).
Saline implants use a silicone shell filled with salt water. The advantage of a saline implant is that they can be placed through a smaller incision and can be filled differentially. This means modest breast asymmetries can be corrected by filling one side more or less than the offer. Unfortunately, saline implants tend to show more rippling deformity and are more likely to rupture compared to silicone gel implants. Silicone gel is a more popular choice due to the more "natural" feel. Silicone better mimics native breast tissue in feel and appearance.
Our procedures are customized to each patient. Dr. Nealy will work with the patient's desired outcome and their unique anatomy to choose the right implant for them. We have model implants for patients to touch and a unique sizing system to demonstrate how their implants will look on them.
Why choose Dr. Jason Nealy?
Dr. Nealy is a board-certified cosmetic surgeon with a focus in breast, body and facial rejuvenation. What separates Dr. Nealy from others is his unique background in cosmetic surgery. After training in general surgery and achieving board certification, he completed two fellowships in general cosmetic surgery and facial cosmetic surgery. Because he is triple board certified he is capable of taking care of patients' cosmetic needs as well as any potential complications or revisional surgeries.
His attention to detail and ability to adapt his technique to each unique patient is what sets his results apart from others.
Claim Your Offer: