Pain Free Vaginal Rejuvenation at Silk Touch Med Spa
Childbirth and the natural aging process may cause changes that affect feminine wellness.
Have you ever experienced leakage of urine when exercising, laughing, or coughing?
Has a hysterectomy or menopause left you with vaginal dryness and irritation?
Is your intimacy plagued by painful intercourse or loss of pleasure for you or for your partner?
Would you like for your vagina to have a more youthful appearance or feel?
If you answered "YES!" to any of these questions, there is a remarkable, non-surgical solution now available.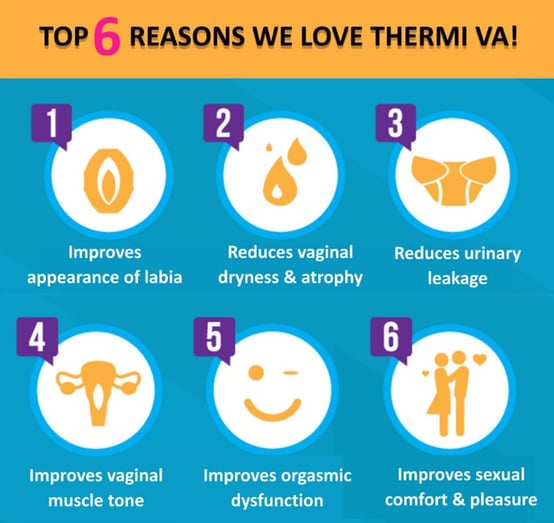 What patients have to say:
"I have now finished all three of the ThermiVa treatments and am still in awe of the results I have gotten. I can't believe all this has happened to me without the need for surgery and with treatments that were comfortable, felt actually good, and were totally relaxing. And having absolutely no downtime was great. I could have sex the same day as the treatment!"
"Such a comfortable and pleasing treatment with absolutely no complications. Immediately I felt my labia and vulva to be tighter, a lot less saggy, and a definite "WOW!" in the way it looked."