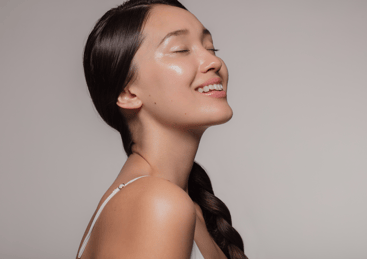 Healthy, glowing skin is in and we have just the treatments to help you achieve it! Microdermabrasion and Dermaplaning are two facial treatments that work to exfoliate and rejuvenate the skin.
How Does Microdermabrasion Work?
Microdermabrasion uses micro-crystals to gently exfoliate or remove the outside layers (stratum corneum) of the skin. In addition, the vacuum action helps to stimulate microcirculation and lymphatic flow, increasing the blood supply that provides nutrients needed for skin regeneration.
Microdermabrasion Benefits:
Improves skin tone and color
Stimulates production and growth of healthy new cells
Increases collagen production
Diminishes the look off sun & age spots
Improves acne and acne scarring
Reduces the appearance of fine lines and wrinkles
How Does Dermaplaning Work?
Dermaplaning is a treatment that exfoliates your skin and gets rid of dirt and vellus hair better known as "peach fuzz." This is done with the use of a small razor-like tool that is moved back and forth while being held at a 45 degree angle. It is safe for all skin types, and has no downtime!
Dermaplaning Benefits:
Provides deeper product penetration (makeup, face washes, etc..)
Removes soft facial hair that traps dirt and oils
Promotes smoother skin
Safe procedure for removing dead skin cells and "peach fuzz"
Diminishes the look of fine lines
Works on all skin types
Instant results and no downtime
Give your skin the love it deserves! For the rest of the month, all facial Microdermabrasion and Dermaplaning treatments are just $75 while spots are available ($40 savings!). Plus receive a free VISIA Skin Analysis with purchase! Call at 208-939-3110 or fill out the form here to claim your offer and set up an appointment!
Related Blog Posts: