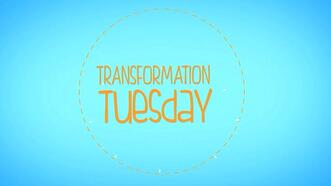 The Problem:
This patient came to us with a problem that many of you may relate to – a ripped earlobe caused by her earrings. Heavy earrings can wreck havoc with your earlobes over time resulting in stretched, and sometimes large holes. People who have worn gauges in the past have resulted stretching problems as well. Not only can this be unattractive to look at, it can also cause earrings to hang improperly. In some cases you may not be able to wear earrings at all.
Here's how we solved the problem.
Treatment Approach:
There are two ways to treat stretched out or ripped earlobes. Because this patient has such severe ripping and stretching, a surgical approach was most appropriate. Dr. Kerr started by numbing the area and excising the extra tissue that had started to regrow inside the hole. Then he quickly stitched it back together. The entire treatment was done in-office in less than 30 minutes.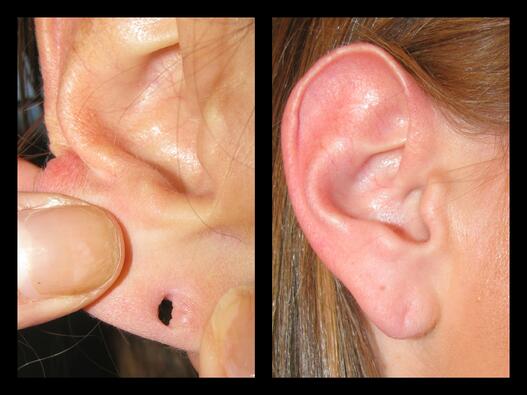 The second treatment option (for those with less stretching) includes the use of fillers. Fillers are typically made up of hyaluronic acid, which fills in the injected area adding strength and support to the pierced lobe. Results can last up to 12 months, which at that time treatment would need to be repeated. Are you suffering from a similar problem? We invite you to come in for a free consultation with Dr.Kerr. Click here to save 10% on Earlobe repair.
Watch Our Video To See This Transformation Tuesday Performed By Dr. Kerr
Notice: This video features footage of Dr. Kerr performing the actual surgical repair.