This Transformation Tuesday features a client, Fanny, who visited us all the way from Denmark! She visited our facility for ankle/calf liposuction, a popular procedure for many of our out-of-state and international clients.
Fanny wrote a blog for us, so we want to share her Transformation in her owns words! Enjoy!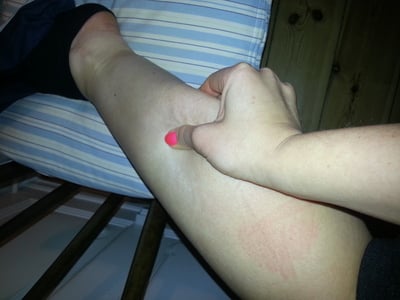 BEFORE
My Experience:
I have now successfully gone from heavy, chubby ankles and calves to average/slim ones. I have wanted to do this for at least 8 years, since having cankles have made me way too self-conscious about my looks. I was always embarrassed about showing my legs, which you cannot avoid during the summer period. You are pretty far out, if you hate an entire (otherwise lovely) season just because of some misplaced body fat, which I literally did. I have always been told by my mom to love my self just the way I am, and TRUST me; I have really tried to accept my cankles and be self-confident about showing my legs. But I just could not stop feeling embarrassed about them, avoiding a lot of clothes and specific positions. Therefore, even though the healing is tough, I am now absolutely thrilled to be rid of them!!
Overall I would say, girls, if you are in doubt about having this procedure done, really try to work on your mind before doing this. We can always find minor flaws about ourselves, and cosmetic procedures can easily become a slippery slope towards obsession with unrealistic perfection. With that said, if you are 100% sure that you cannot accept your cankles, I am so glad to tell you that you can now actually have them removed!! :D
I am from Denmark and there I have found no doctors who had experience with lipo on the lower legs. I could not find a good doctor to do this in other European countries either, except for the UK, but he was both rude and impatient with me and the cost of the procedure alone was the same as all my expenses in the US. I googled before and after pictures of liposuction on the lower legs and found amazing pictures done at Silk Touch Med Spa, Idaho, and would be glad just to get half of that result. So I wrote to their patient coordinator Donna, who answered all my many questions and arranged for me to come there, booking the hotel, ordering my meds and stockings and was really cool about the payment process.
I took the big step and went on the long trip from Denmark to the states, and Dr. Kerr, his wife Susie and their sweet family have just been absolutely wonderful to me!! They were so caring, including and loving that I felt like I was being taken care of by my own family! This was absolutely vital for me, as I initially felt confused, alone and scared. If you want this procedure done and you are up for the trip, go to Dr. Kerr. He has made my lower legs look slim, even and beautifully shaped and the care was more than first class.
MY AFTER PICTURES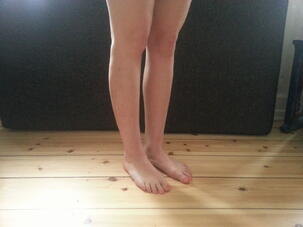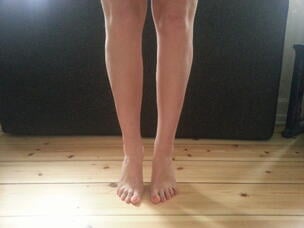 See More Calf and Ankle Before & After Photos