The FDA has approved Bellafill, an injectable filler, for the treatment of moderate to severe acne scars. Acne is the most common skin disorder in the U.S., affecting more than 40 million people, and this is big news for people with severe cases or lingering scars.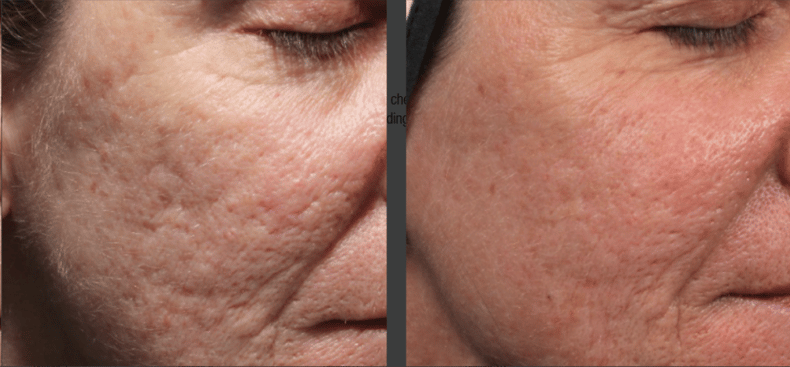 This new treatment is ideal for patients who have not responded to topical therapy, like Retin-A, which takes months and only improves very superficial scars; those who do not want to go through a series of five chemical peels; or those who have only a few scars.
If done properly, most patients will require only one or two treatments. And it's permanent.
Bellafill incorporates both collagen and polymethylmethacrylate (PMMA) microspheres. The collagen provides immediate volume and lift. Over time, it's absorbed by the body, while the microspheres remain as filler. In a study of the filler on patients with acne, 85 percent of 147 subjects rated their appearance as improved at six months, and 90 percent were satisfied at 12 months.
For the past eight years, the FDA-approved version of this injectable was called ArteFill, and it was officially cleared as a permanent filler for nasolabial folds, a.k.a. smile lines. BellaFill is still used for full face-rejuvenation, volume restoration, smile lines, and under eye correction for hollowness and dark circles.