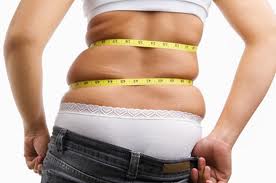 FACT: Many people's bodies reach homeostasis at 10 or 15 pounds above the "fashionable" weight dictated by society. They're genetically programmed that way.
Hard-Wired to be Different
Their metabolisms, hormones and dozens of other balancing mechanisms in their bodies are hard-wired for a different look than the one they are trying to achieve. They might be pear-shaped, hourglass-shaped or just generally misshaped.
Liposuction Can Help
"Most of the patients who come to my consultation room to discuss liposuction are at exactly this stage of exasperation. They've tried every diet on the planet. They exercise a few times a week, they are conscientious and really trying hard to keep the weight off.. But, they are fighting a losing battle," say Dr. Brian Kerr of Silk Touch Med Spa.
They want an answer. Liposuction using Smartlipo & Vaser/PAL is often the answer they've been waiting for.
Improved Contours
After their treatment, their contours are improved, misplaced fat cells have been permanently removed, and they no longer face a daily struggle against the inevitable.
These patients continue to watch what they eat and exercise regularly. Liposuction isn't a reprieve from self-discipline.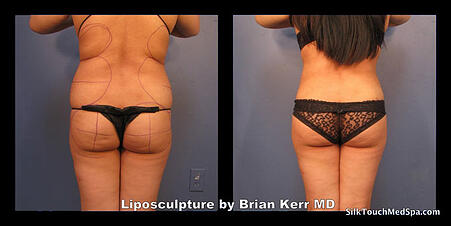 Lipo Pushes the Re-Start Button

It presses the "re-start" button on your body so you continue life on a doable maintenance program - not an uphill sprint against reality. It's much easier to maintain your weight than it is to lose weight. Liposuction can help you get to the maintenance point without years of work and frustration.
Are you ready to start your transformation?