Has your skin been suffering lately due to increased mask wearing? Wearing masks during this pandemic is important to do our part, but that doesn't mean your skin should suffer. Many have found frequently wearing a mask has caused unwanted acne—also known as, "maskne." We here at Silk Touch have just the solution for you!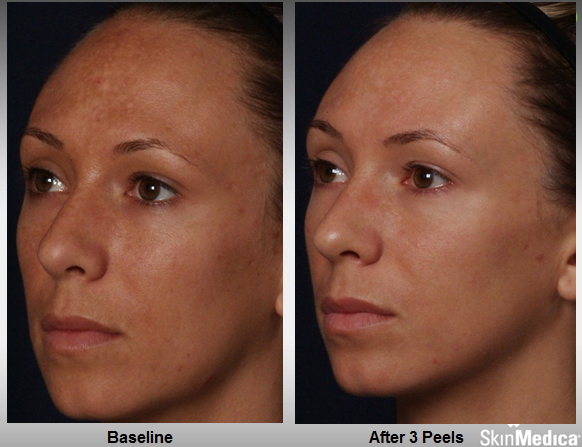 Chemical peels, like our glycolic acid peel, work by exfoliating the skin to remove dead skin cells and deep cleaning your pores. Not only does this peel help reduce the formation of acne, but it can also improve your skin's texture, leaving you with more refreshed, glowing skin. In addition to helping treat acne, depending on the type of chemical peel, peels can also address anti-aging concerns and irregular pigmentation. At Silk Touch we offer a large selection of chemical peel solutions in a variety of strengths that can be customized to treat your skin type and specific skin concerns.
Chemical Peels types we offer:
Glycolic Acid
Salicylic Acid
Lactic Acid
Trichloroacetic Acid (TCA)
Variety of Epionce Peels
Before you turn to medication to fight off your maskne, give chemical peels a try! Book a complimentary Visia Skin Care Analysis with one of our skilled medical aestheticians to find out what peel is right for you.