If you have been following along the last 8 months, you've likely seen many of the amazing cosmetic surgery transformations performed by the talented Dr. Jason Nealy and his surgery team. Let's get to know them a little better!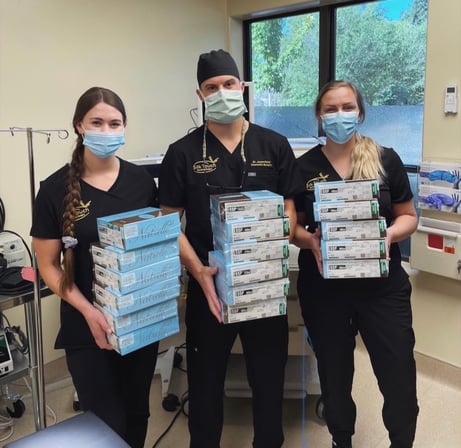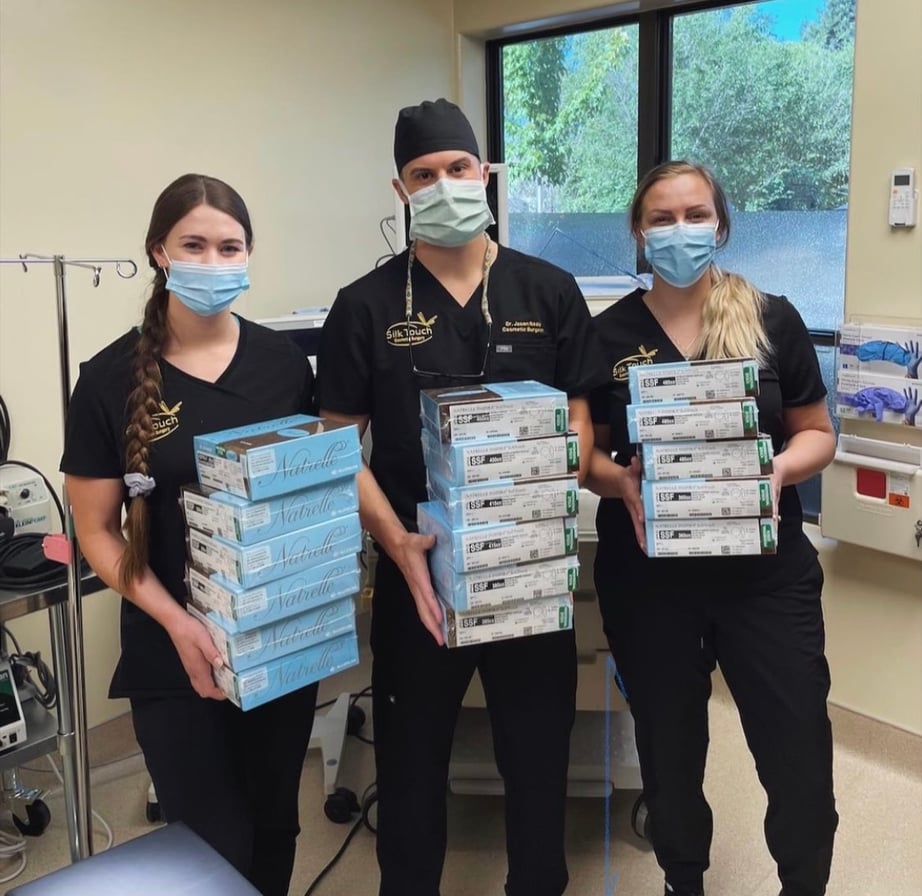 Jason Nealy—D.O.
Jason Nealy, D.O., is a triple board-certified cosmetic surgeon, with a specialty in facial rejuvenation, body contouring and breast augmentation. Dr. Nealy is triple board certified in: general surgery, facial cosmetic surgery and general cosmetic surgery. This is extremely rare and it shows in his results-driven techniques and artistic transformations. His advanced surgical skills and expansive cosmetic training help him to deliver the best aesthetic results to his patients, in addition to the highest level of attention to detail and service. Dr. Nealy chose a career in cosmetic surgery to change patients' lives through a "look good, feel good'' philosophy. He loves the beauty of human anatomy, artistry involved, and ability to create with his hands. This can be seen in the incredible results of his patients.
Jaquelyn Constance—Registered Nurse
Jaquelyn Constance is a registered nurse, who prior to working at Silk Touch, worked as a labor and delivery nurse. Her weekly work schedule varies. Three days a week she spends her time getting patients ready for surgery, circulating in the OR, and spending 30 minutes in recovery monitoring vital signs and managing pain. The other two days she assists Dr. Nealy with consultations, pre-op appointments, surgical follow-ups, and injections. As a registered nurse, Jaquelyn helps start IVs and administer medications to surgery patients. Her favorite part of her job is following patients along their journey from their first consultation to their final follow-up appointment. She loves seeing them gain the confidence that they have always deserved to have.
Randi Schlenker—Surgical Technologist
As a surgical technologist, Randi assists Dr. Nealy with many different things. To help prepare for surgery, Randi gathers all the necessary supplies, equipment and instruments to help the procedure go smoothly. She sets up the back table and mayo stand with instruments that will be needed, while maintaining a proper sterile field throughout surgery to prevent patient infection. During procedures, Randi assists Dr. Nealy by passing instruments and other sterile supplies to him, all while anticipating the needs of the surgical team. She makes sure surgical instruments and equipment are prepared, washed, and maintained for every procedure. Randi loves being able to help Dr. Nealy help patients achieve their goals and boost their confidence.
If you are interested in cosmetic surgery with Dr. Nealy and his team give us a call at 208-939-3110 to schedule a consultation!
Related Blog Posts: