Do acne scars continue to bother you? Is your skin looking dull and discoloration a problem? ResurFX might be the solution for you. ResurFX is a non-ablative fractional laser that stimulates collagen production, tightens and retextures the skin.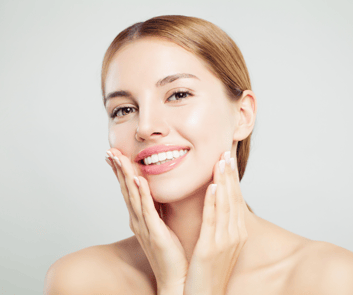 This state-of-the-art skin resurfacing treatment uses non-ablative technology which means it does not destroy or ablate the skin cells. The use of a fractional laser makes it so that only a small percentage of the skin is affected. Over time, each ResurFX laser treatment works gently to make natural improvements to the skin. In comparison to the CO2 laser treatment, ResurFX has little downtime, is more gentle, and takes just one pass of the laser.
ResurFX treats:
Skin Discoloration
Improves Texture/Tone
Increases Collagen
Reduces Stretch Marks
Improves Acne Scars
Improves the Appearance of Wrinkles
The ResurFX laser works by targeting the deep layers of the dermis with heat—stimulating collagen production. Treatments take about 30 to 45 minutes to complete. Some patients experience mild discomfort so a topical cream is used for numbing the treated area. For most patients, 3 to 5 treatments are required to achieve desired results. It's important to continue to avoid direct sunlight and to continue to wear sunscreen to protect your skin following your treatment. The results? Brighter, more youthful looking skin.
Want to know how ResurFX can transform your skin? Book a consultation and VISIA Skin Analysis with one of our skilled aestheticians today to see if ResurFX is right for you!