Hair loss in men and women is more common than you think. Millions of people struggle with hair loss at some point in their life, whether it be due to aging or other factors. We understand that for some, a full head of hair can help them feel confident and attractive. That's why NeoGraft hair transplant can be such a great option!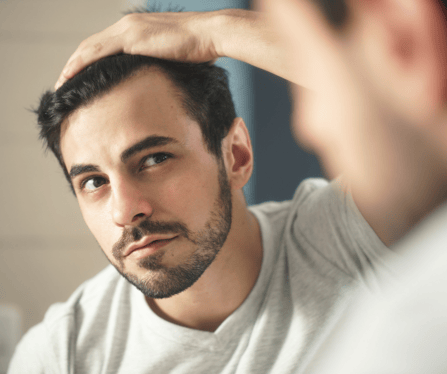 NeoGraft is a gentle hair transplant treatment that is known to be one of the least invasive of the hair transplant treatments. The best part about it is you get natural-looking results! At Silk Touch we use the FUE method of hair transplant which uses the NeoGraft automated hair transplantation device to remove individual follicles of hair from the scalp and place them in areas where balding is occurring.
Within the first 2-3 weeks you can expect all of the transplanted hair to fall out, but this doesn't mean the procedure wasn't successful. This is simply the follicles' reaction to the trauma of being transplanted. About 80% of the transferred follicles will survive after the NeoGraft procedure. The hair follicles then settle in and return to the anagen (growth) phase in 3-4 months, producing new hair and returning fullness to the transplanted area.
For those of you who struggle with hair loss, look no further than NeoGraft at Silk Touch Cosmetic Surgery & Medspa. We will happily meet with you for a consultation to discuss your questions and concerns and see if NeoGraft is a fit for you. Give us a call at 208-939-3110 to get scheduled.
Related Blog Posts: