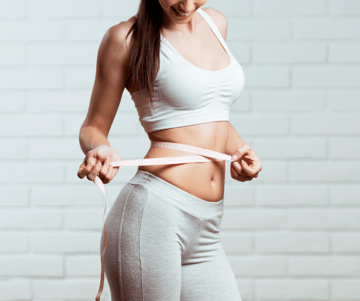 Having stubborn body fat is normal, but for some people, diet and exercise can't always target these areas. When this happens, people often turn to fat reduction treatments such as Liposuction, Fat Transfer, and CoolSculpting. If you are someone who struggles with stubborn fat and are looking for a treatment that doesn't require surgery or downtime, then CoolSculpting might just be the treatment for you. Here's everything you need to know about CoolSculpting.
CoolSculpting FAQS
What is Coolsculpting?
CoolSculpting is a cosmetic treatment that eliminates stubborn fat safely and effectively, without surgery or downtime. This fat reduction treatment is the only FDA-cleared procedure to use controlled cooling to safely target and eliminate diet- and exercise-resistant fat.
How does CoolSculpting work?
The CoolSculpting procedure makes it easy to sit back, relax and say goodbye to stubborn fat. After we select the area(s) to be treated, the device is positioned on your body and controlled cooling is applied. CoolSculpting technology safely delivers precisely controlled cooling to gently and effectively target the fat cells underneath the skin. Fat cells freeze at higher temperatures than surrounding tissues, so when cooling is applied to the treated area, fat cells are crystallized (frozen), and then die. Over time, your body naturally processes the fat and eliminates these dead cells, leaving a more sculpted you.
Who is a candidate for CoolSculpting?
Candidates for CoolSculpting include individuals who:
Are close to their ideal goal weight

Have noticeable bulges in certain areas they'd like to get rid of

Have unwanted fat that resists diet and exercise

Are in good health

Are interested in a non-surgical fat loss treatment
How long is each session? How many sessions will I need?
We will help you create an individualized treatment plan tailored to your specific goals. The length of your CoolSculpting session will vary depending on the number of areas being treated during one visit. We may schedule additional sessions in order to meet your goals.
Are CoolSculpting results permanent?
Once the treated fat cells are crystallized (frozen), your body processes the fat and eliminates these dead cells. Once the treated fat cells are gone, they're gone for good.
What does CoolSculpting feel like?
As the cooling begins during the first few minutes, you will feel pressure and intense cold. This soon dissipates. Many people read, watch videos, work on their laptop, or even take a nap during their treatment! Our goal at Silk Touch Cosmetic Surgery, Lipo and Medspa is to make this treatment as comfortable as possible for you.
Can I return to normal activities after my treatment?
Yes! Absolutely. The CoolSculpting procedure is completely non-surgical, so typically you can return to normal activities immediately. Oftentimes, patients return to work after their CoolSculpting session is over. This is a great lunch-time procedure.
When will I see results?
You may start to see changes as quickly as three weeks after your treatment and will experience the most dramatic results after two months. But your body will still flush out fat cells and continue doing so for up to four to six months after treatment.
How do I know if CoolSculpting or Liposuction is right for me?
CoolSculpting is great for individuals who are wanting a non-surgical fat loss treatment with little to no downtime. If you are looking for more instant fat loss results, Liposuction may be a better fit for you. Liposuction can also be done on any area of the body and allows the doctor to sculpt the body and remove stubborn fat permanently in just one treatment.
CoolSculpting at Silk Touch Cosmetic Surgery, Lipo and Medspa
Are you ready to start your transformation? The sooner you set up your consultation, the sooner you'll see results in the mirror. You deserve to love your body and we want to help you achieve that! Call us at 208-939-3110 or visit us online to find out if the CoolSculpting fat freezing procedure is right for you.
Related Blog Posts: