Question: I have a "double-chin" no matter how much I workout. What's a safe way to get rid of this?
There are minimally-invasive options such as Laser Assisted Liposuction "Smartlipo". This type of liposuction involves fewer complications and scars, and it avoids the dangers of general anesthesia. A miniscule cannula is inserted through a small incision in the skin. The laser's high energy liquefies the fat cells, which are suctioned out of the area.
The power of the laser also stimulates the skin and promotes new collagen growth for firmer skin. SmartLipo results in minimal recovery time and less pain and bruising, allowing you to put a fresh face forward with your amazing results!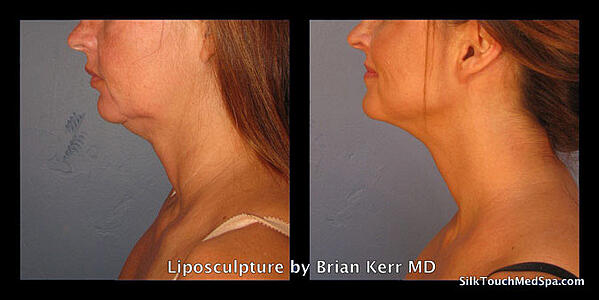 See more before and after pictures.
Skin Tightening
If your problem is more skin elasticity (loose skin on the neck) than it is fat, In addition to Smartlipo, Venus Freeze treatments help tighten the skin and tone the neck. Venus Freeze is a non-invasive painless skin tightening treatment.
Excercise
It's still important to eat healthy and take care of the neck even after liposuction. Here is a quick workout you can do to help sculpt the neck even more.
This question was featured in our bi-weekly segment in the Idaho Statesman "Healthy Advice". Look for it every other Thursday in the lifestyle section.