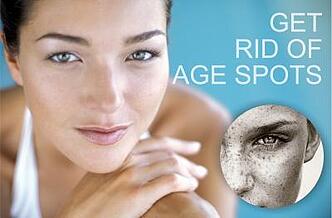 Why They Are Happening:
As we age, the skin can't repair itself as well as it once did. Damage can live under the skin for years before it starts to surface.When brown spots and age spots start popping up, they are nothing more than the effects of past sun exposure showing on the surface.
A digital Visia Skin Analysis can detect sun damage and age spots deep into the layers of the skin, before they surface. A proactive skin care regimen can help keep them from surfacing. If it's been over 6 months since you last Visia, or you've never had one, it's time! Claim a free one here.
Prevention Tips
The number one way to prevent sun damage is daily use of sunscreen, even in the winter. Age/sun spots surface on the decollete and hands, too - so don't forget to lather those up as well. Use a hat when you can and reapply sunscreen on hands and face every 90-minutes. We reccommend using a powder sunscreen for reapplying on top of makeup. Jane Iredale has a great powder SPF (available at Silk Touch).
Research shows that diet is also linked to age spots. Foods that can help prevent sun damaged skin include a high intake of olive oil, legumes, fish, vegetables and dried fruits. The worst nutritional offenders in terms of premature aging are cakes and pastries, cordials, full fat milk, potatoes, red meat and soft drinks—which are all good foods to avoid in age spot treatment.
The Best Ways To Get Rid of Age Spots:
Top treatments: Products, IPL Photofacials, C02 Laser, Chemical Peels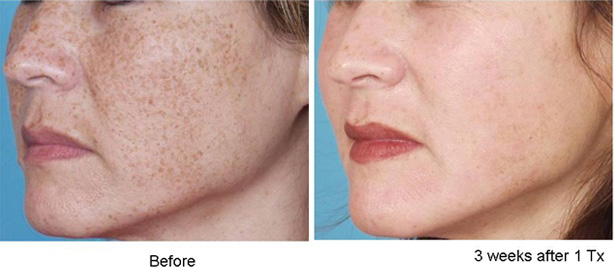 Product containing Retin-A and antioxidants can help. Byt light and laser treatments like fractional CO2 can really clean up sundamaged skin. making it more even in tone and smoother in texture. Fractional CO2 is one of the most effective laser skin resurfacing treatments in aesthetics. This heavy hitter has big results in just one treatment, though healing can be a little longer. (1-2 weeks)
When spots are brown and dark, IPL photofacials work extremely well because it destroys discoloration without causing any damage to the skin.
Which treatment is right for you? Schedule a Free consultation today for a Visia Skin analysis and treatment plan.