We love PDO threads in the face. They can provide a subtle lift to the lower face to reduce jowls and smile lines. They provide lift to the cheeks, reduce wrinkles above the brows and even add more definition to your lips.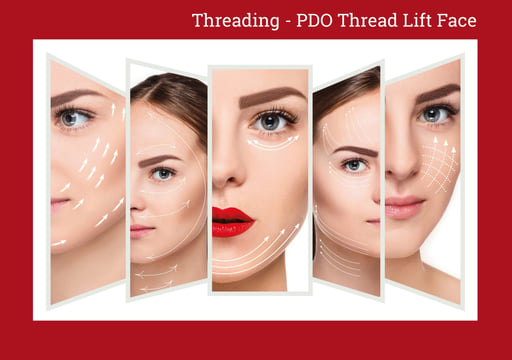 As PDO thread technology advances, we are learning even more exciting ways to use these collagen stimulating threads. Popular areas include the area under
st popular below-the-face requests include the area under the chin, which can be tightened with the suture technology, and the neck, which can be lifted.
Injectors and Doctors are also starting to use threads to subtle lift lax breasts as well as skin above the knees and on the upper arms. Because these threads increase collagen production, it can be a great alternative for tightening on the arms and knees (for the right patient).
Not everyone's skin or beauty goals make them the right candidate for this treatment. It is important to go to a Doctor experienced in thread lifts, as this is an advanced treatment which potential side effects when inserted improperly.
Want to learn more about PDO threads? Visit our website page here.
Ready to get started? Request a complimentary consultation today.