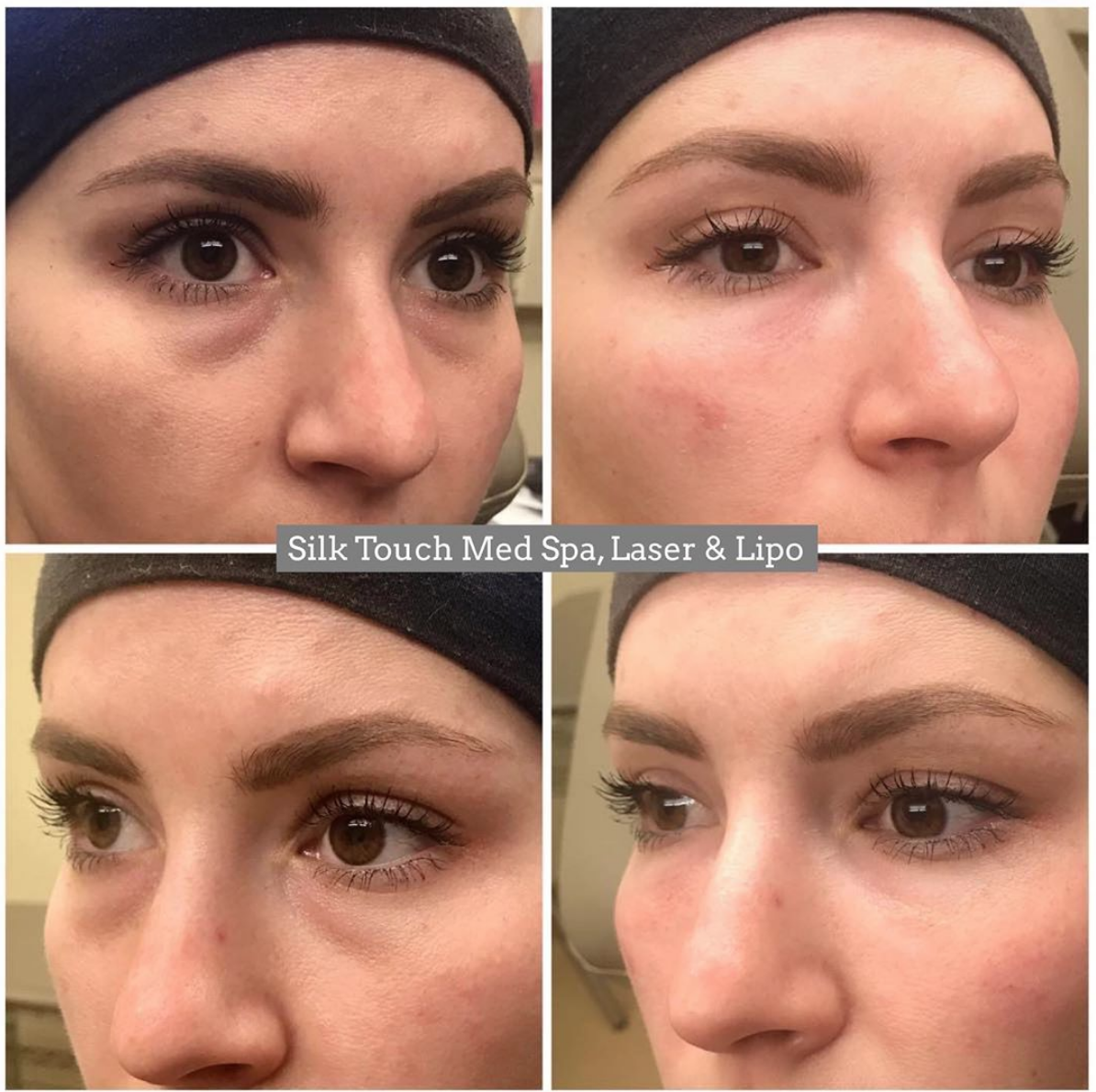 Under Eye Filler Example
Would you know the person above had any cosmetic work done just by looking at her "afters"? We don't think so, and that's our goal with every patient. When it comes to cosmetic injections - experience, artistry and skill matter so much more than the "cheapest price." Because in the hands of expert injectors, you can be confident in knowing you won't leave looking phony or fake. Choosing an injector based on skill vs price can be the difference between friends asking "what work have you had done?" and "what's your secret?"
Our nationally accredited practice is ranked in the top 250 in the nation for Botox, Juvederm & Kybella! Our team of talented injectors customize each treatment to enhance your natural beauty & help reverse signs of aging, while giving you the wow results you're looking for.
Ready to schedule your free injectable consultation? Request one online here.
New patients save $50 on your first treatment!