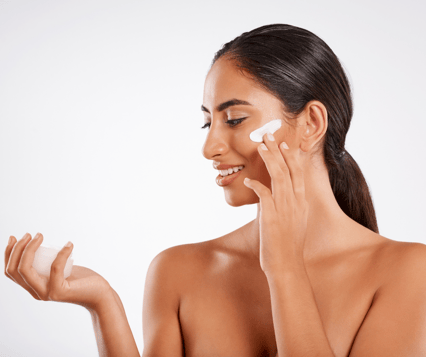 The winter months can do a number on your skin. That's why it's so important to give your skin the proper care it needs to keep it hydrated, glowing, and looking its best. Below are our 5 top tips for preparing your skin for the winter:
Stay hydrated. Hydration is key in the colder months so making sure you drink lots of water is important. Hydrating your body from the inside allows your skin on the outside to stay hydrated as well. Our aestheticians also suggest doing a hydrating mask once a week, like the Epionce Enriched Firming Mask, to help keep dry skin away.
Wear sunscreen. Though the sun may not be out as much as the summer months, you are still at risk of sun damage. Not only is the ozone layer thinner in the winter, but snow and ice reflect sunlight, intensifying the sun's UV rays and damaging your skin. Wearing sunscreen year round, and especially during the winter, can help protect your skin.
Moisturize. The cold, dry air can make your skin extra sensitive during colder months. Investing in a good moisturizer can help prevent red, itchy, or dry skin. Along with a good face moisturizer, applying lotion to the rest of your body (especially your hands) and wearing chapstick can help prevent dry, cracked skin in other areas too.
Nourish your body. Eating the right foods helps provide your body with essential vitamins and nutrients to help you achieve supple, clear, glowing skin. Healthy fats, antioxidant-rich fruits and vegetables, and maintaining an overall healthy diet can help prepare your skin for the harsh winter months.
Try out a new treatment. Sometimes our skin needs a little help and that's okay! We offer a wide variety of treatments that can help you achieve your skin goals. Wondering which treatments are best for the winter? Try a laser treatment or a hydrating oxygeneo.
For personalized skin care advice to help you take care of your skin this winter, click here to schedule VISIA Skin Analysis with one of our medical aestheticians or give us a call at 208-939-3110.
Related Blog Posts: