A strong, defined chin is often associated with attractive facial features for men and women alike. For some, a prominent facial contour does not naturally occur, and for these individuals, implants or filler can be a great solution. But how do you know which is the better option for you? Understanding each solution is a great first step.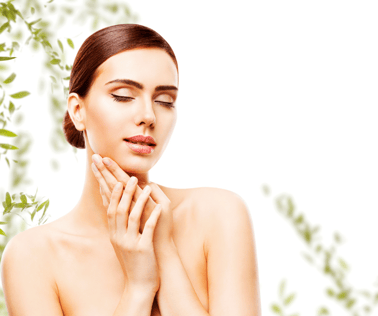 The Surgical Solution
Chin enhancement surgery, or genioplasty, is the surgical placement of a facial implant under the skin to create a stronger, more prominent appearance of the chin. Not only does this procedure improve facial contour, but it also helps create a better balance between facial features. Facial implants come in all different shapes and sizes, and are typically made of silicone or a similar material.
This surgery is an outpatient procedure that requires the use of general anesthesia. The procedure itself can take as little as an hour to perform and has relatively short down time—patients can generally return to normal activities within a week. The great thing about taking the surgical route is chin enhancement is a permanent one time procedure with immediate results.
Fix it With Filler
Filler is an injectable gel that a skilled provider injects into the face to temporarily create a plumper and more full appearance. Chin filler is a great non-surgical option if you are not ready to commit to a permanent fix, but want to test out what you would look like with a chin augmentation. Filler lasts up to a year, is safe, and has immediate results.
The process of receiving filler lasts only a matter of minutes. For most patients, one treatment is required, though some may need additional treatments to achieve or maintain the desired appearance. With filler, there is little downtime. Individuals may experience swelling or bruising, but these side effects will subside on their own within a few days.
Chin Enhancement at Silk Touch
So what's the best option? Well that comes down to personal preference. If you are interested in chin augmentation and are needing help making the best decision for you then we suggest starting with a consultation. To schedule yours give us a call at 208-939-3110 or visit us online.
Related Blog Posts: