The secret is out! The new game changing treatment for women is all over the news after winning Real Self's 2019 MOST WORTH IT award. ThermiVa is a vaginal rejuvenation treatment that is completely non surgical and pain free, with pretty instant results.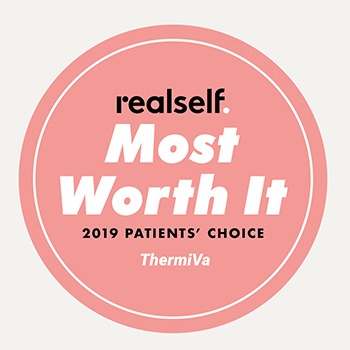 ThermiVa is a patient favorite at Silk Touch - and we understand why: it's life changing for women of all ages. Whether you are suffering from post-menopausal issues like dryness, or are wanting to bounce back faster after a baby - ThermiVa can treat that, AND SO MUCH MORE.
ThermiVa:
- Treats vaginal dryness
- Increases tightness and helps with vaginal laxity (internal and external)
- Improves sexual wellness (helps orgasmic dysfunction)
- Urinary incontinence
- Faster postpartum recovery
Ready to see if ThermiVa is right for you? Schedule a consultation today!
This month only get ThermiVa for as low as $799 a treatment. Learn more here.