When people come to us for Neck Rejuvenation - they are usually looking to remove fat from under the chin, tighten loose skin under the neck - or both.
Now using a combination of ThermiTight and Liposuction Dr. Brian Kerr can achieve amazing neck fat removal and skin tightening in just one treatment.
The combination of both treatments can provide immediate results that improve overtime. ThermiTight is radio frequency skin tightening that is delivered through a tiny probe under the skin after the liposuction procedure.
The total treatment time is about 2-3 hours and most patients return to work within a few days. Compression garments are worn for the first few days to help with healing and skin tightening.
Here is one of Dr. Kerr's most recent ThermiTight and Neck Lipo before and after results.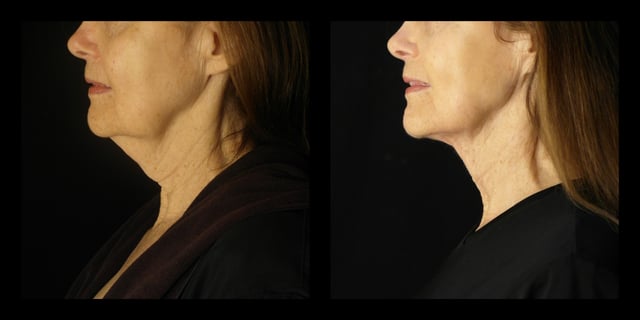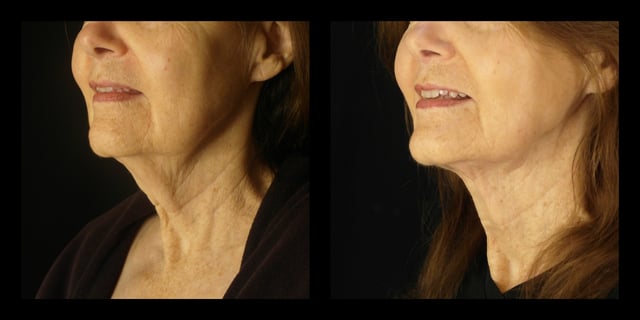 Learn More About Liposuction Here