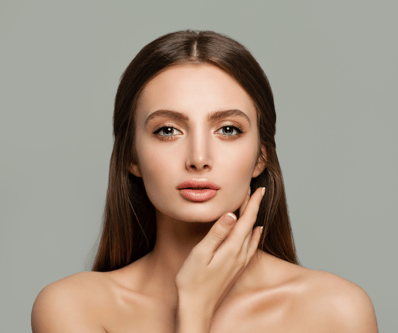 It's never too early to start taking care of your skin. Laying down a good skin care foundation early on in life can help minimize wrinkles, fine lines, skin laxity, sun damage and more. For individuals in their 20s, it's all about prevention. This can help ensure healthy and youthful looking skin later on in life. Below are some of our top skin care treatments for people in their 20s.
Botox:

Botox in your 20s can help prevent wrinkles later in life, helping to ensure smoother skin. Botox is a sterile, purified protein injectable that works by relaxing the muscles—reducing muscle activity and gradually preventing the formation of frown lines, wrinkles and crow's feet. By safely relaxing and blocking the contracting of the muscle, wrinkles will soften and disappear over time.
Filler: Getting filler in your 20s can be a great option if you are not ready to commit to a surgical procedure but still want the same effect. Filler in the nose, under eyes, lips, cheeks, and chin are popular nonsurgical alternatives.


Chemical Peels:

The key to younger looking skin is exfoliation. Chemical peels help give the exfoliation process a boost and encourage the rejuvenation of new skin cells. A peeling agent is applied to the skin that stimulates the outer layer of skin to slough off, revealing the healthier skin beneath it.




Microneedling:

Microneedling uses multiple microscopic needles to penetrate the surface layers of skin, tightening, lifting, and rejuvenating skin by stimulating collagen production. Microneedling helps treat fine lines and wrinkles, acne scars, uneven skin tone and texture, mild to moderate skin laxity, and more.
Dermaplaning:

Dermaplaning is a cosmetic treatment done with an exfoliating blade, called a dermatome, to remove peach fuzz and dead skin cells. It leaves the skin soft, smooth, and leaves your skin with a more flawless look. Dermaplaning can be beneficial for a deeper penetration of products such as skincare or makeup. Not only does it promote smoother skin, but it diminishes the look of fine lines and removes soft facial hairs that can trap in dirt and oils.



Laser Hair Removal:

Laser hair removal is a great long-lasting solution for unwanted hair. The earlier you do it, the longer you get to enjoy the results.

During the laser hair removal treatment, light is absorbed by melanin in the hair shaft and hair follicle, and is converted into heat energy—thereby raising the hair temperature. When the temperature is high enough, irreversible damage occurs to the hair structures which prevents the growth of the hair.
Beautiful skin starts with the right treatments and skincare products. Taking care of your skin is an investment that will pay off in the years to come. To best determine which treatments and products are right for you, we recommend our patients meet with one of our medical aestheticians for a VISIA skin analysis. For more information, or to schedule your consultation, give us a call at 208-939-3110 or visit us online here.
Related Blog Posts: