Are you noticing wrinkly or loose skin under your arms or near your elbows? Why does it seem like the underside of our arms gets saggier/creepier skin than the rest of our skin? For women, one reason why it's so apparent on the undersides of the arms is because of the hormonal changes after menopause. A drop in estrogen leads to less collagen production - which then thins the skin. Also if you have lost weight in your arms recently, thin skin becomes more noticeable in addition to laxity.
At Silk Touch, we have a few skin tightening treatments from lasers to surgical. However our favorite treatment for the area under the arms is ThermiTight. Thermight helps tighten the skin and incite new collagen growth. ThermiTight is an injectable RF treatment. During a minimally invasive procedure (often paired with arm lipo) radio frequency energy is delivered under the skin through tiny probes (you're numbed so you don't feel anything).
The treatment takes a few months to see full results as it has to jump start your collagen production first. Only one treatment is needed for optimal results.
Thermitight pairs great with liposuction as it can be done during the same procedure without adding a lot of time to your procedure, and no additional recovery time.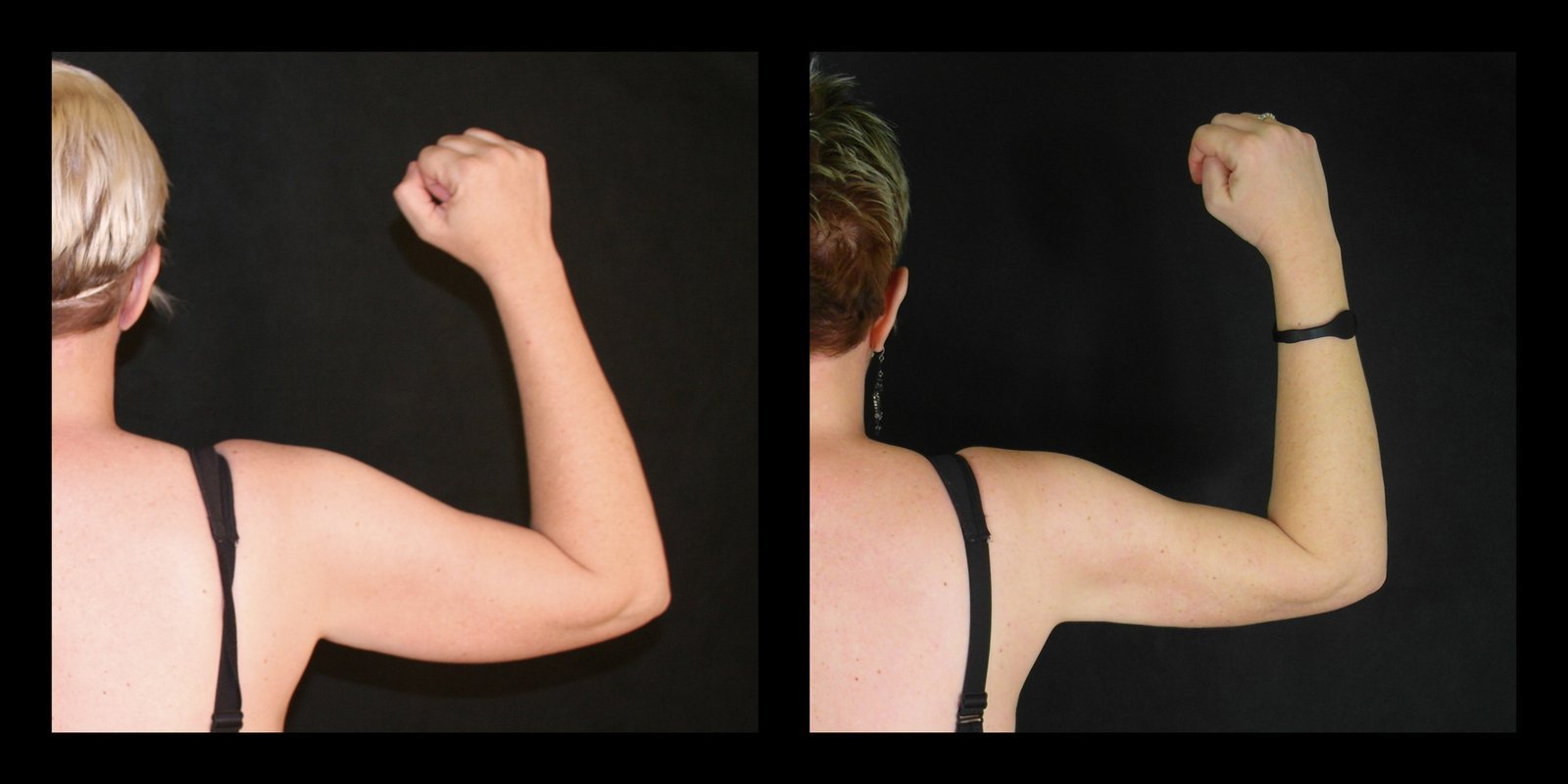 Ready to get started with your transformation? To schedule a complimentary consultation click "schedule" below or call us at 208-939-3110.
Our promise: Unmatched results & experience you can trust. Dr. Brian Kerr is Idaho's liposuction expert. With clients from around the world, Dr. Kerr has performed hundreds of liposuction procedures in his 19 years of practicing aesthetic