It's time to talk about a subject that people don't discuss enough – feminine health and wellness. More specifically, female vaginal rejuvenation. ThermiVa is a leader in the vaginal rejuvenation arena. Silk Touch Cosmetic Surgery, Lipo and Medspa was one of the first to bring this treatment to the Boise area for good reason. We knew this treatment would be game changing for our female patients. ThermiVa is non-surgical with no downtime and delivers immediate results. It has a 95% satisfaction rating on Real Self, and is a favorite among our clients.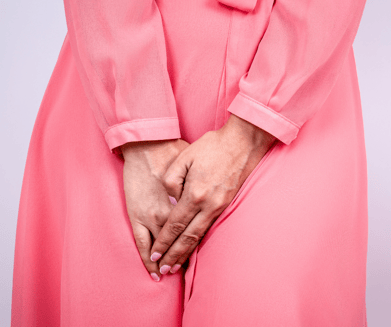 Who Are Ideal ThermiVa Candidates?
ThermiVa is for all ages. Young clients often need help with bladder control or may want the appearance of their labia to be more aesthetically pleasing. Women who have had vaginal births seek ThermiVa treatments to restore their vaginal tissues to pre-birth levels. Women who are aging or going through menopause often suffer from reduced sensitivity or pain during intercourse, urinary incontinence, and vaginal dryness. For women who suffer from these conditions, there is often a sense of hopelessness, lack of confidence and lower self-esteem. The good news: The majority of women who want this treatment are candidates!!! The only requirement is that you must have a recent pelvic exam within 6 months of a ThermiVa treatment.
How Does ThermiVa Work?
ThermiVa uses a small wand that can be used in two ways. The wand can be applied externally to labia and vulvar tissues to restore normal tissue tone and function, or internally to the vagina using radiofrequency energy to revive atrophic tissue and other structures. The use of radiofrequency energy promotes the production of new collagen and elastin.
How Many Treatments Do I need?
We offer ThermiVa treatments in a package of three spaced about a month apart. Then a yearly maintenance of a treatment to maintain results. Often clients have amazing results after the first treatment!
Benefits of ThermiVa
Reduces urinary incontinence
Improves vaginal lubrication
Increases sensation
Tightens vaginal tissues by encouraging collagen production.
Aesthetically pleasing improvements to the appearance of the labia
Alleviates pain from intercourse
Increases sexual satisfaction for couples by toning and tightening the vaginal wall and thereby increasing the ability to have orgasm.
Patients can resume normal sexual activity the same day/night as treatment
ThermiVa at Silk Touch
Feel comfortable and confident with your body again with ThermiVa at Silk Touch Cosmetic Surgery, Lipo and Medspa. ThermiVa is one of Silk Touch's highly rated treatments. Although we don't share our client photos because of their personal nature, you can see ThermiVa before and after photos by clicking here. If you are a younger woman, have had babies, or are older and experiencing menopause, ThermiVa can be a great treatment for you! Schedule a consultation with our Patient Care Coordinator at 208-939-3110.
Related Blog Posts: