At this point, it's safe to say that many of us, if not all of us, have heard of Botox. You hear about it on movies and tv, through friends. You may haven even started to see commercials on TV, since Botox's recent FDA approval for the treatment of Migraines.
And it works. Ask anyone who's done it. I bet they would all agree it's pretty much the greatest when it comes to getting rid of pesky wrinkles and making you look 10 years younger. But like Band-Aid and Kleenex, Botox is a brand name that has come to define what the product does.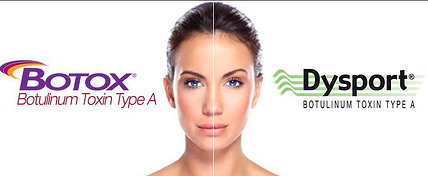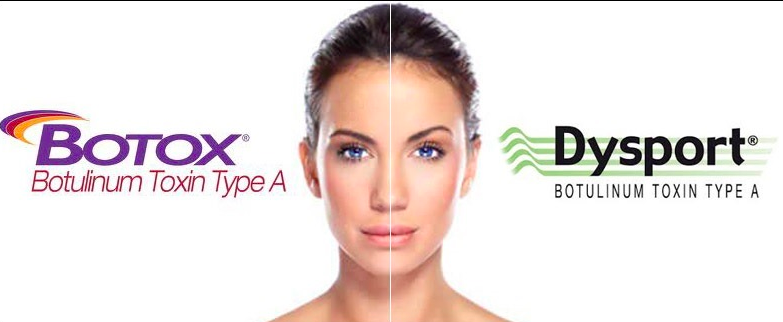 That's where DYSPORT comes in.
Botox and Dysport are very similar. Both use botulinum toxin type A to smooth wrinkles caused by active muscles in the face. The neurotoxin is injected into the muscles to relax the wrinkles in the forehead, between the eyebrows, and around the eyes to get rid of crowsfeet. They both last around 3-5 months and have been FDA approved for both cosmetic and medical uses.
While Botox has the advantage of a name people recognize, Dysport is starting to catch people's attention.
Dysport was approved by the FDA for use in the United States in 2009, but has been used in Europe for over 20 years. Botox, however, has been used in the United States for many years, which explains its popularity.
Difference Between Botox and Dysport
There are only a few small differences between the Dysport and Botox. Dysport has a smaller molecule, making the unit measurement a little different than Botox. For example, if you normally get 20 units of Botox, you would need 60 units of Dysport to have the same effect. As far as payment, to get the equivalent of Botox, you are paying about the same.
For some, Dysport may have a slightly faster onset than Botox, taking 2-5 days to set in, while Botox takes around 4-7. Some studies suggest that Dysport may have a longer duration than Botox, but that is still being debated and studied.
If you look up reviews online, some people swear by Botox, and others by Dysport. Some research shows that Botox works better, and others that Dysport works best. Overall they are going to give the same effect. No more wrinkles!