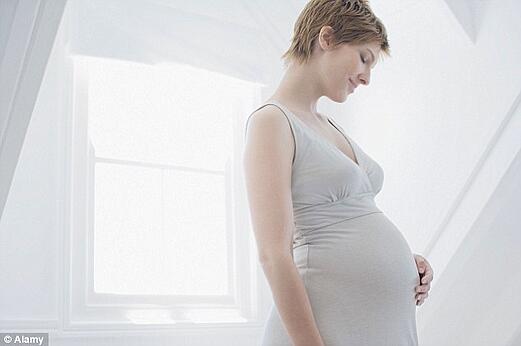 Why Older Moms Have A Harder Time Getting Their Pre-Baby Body Back and How To Combat This.
It's no secret that as we age, it becomes more difficult to maintain our dream body. Add a pregnancy on top of aging, and it can feel like it's nearly impossible to get your pre-baby body back. This got me wondering, why is it harder for older woman to regain their body post-pregnancy?
As discussed in a recent article on NewBeauty.com, the main thing for older patients is that the elasticity of the tissues is not as good. Because of this, the skin on the breasts and abdomen that has stretched may not snap back asynchronous as it would in a younger patient. This makes sense considering the loss of skin elasticity is what causes wrinkles and sagging skin. But elasticity isn't the only culprit. Another effect of later pregnancies is that our metabolism is a bit slower and muscle mass has diminished, so dropping the baby weight is much tougher to accomplish.
Most people agree that "having good genes" is the best way to bounce back. But don't lose hope, there are several ways you can give your post-baby body a fighting chance.
Apart from genetics, the next best thing is to be in the best shape you can be before your pregnancy. The more energetic, fit and vital a woman is before pregnancy, the faster she will recover and regain all that she can of her pre-pregnancy body. After you have the okay from your doctor to start working out again after giving birth, the key is to be consistent with your workouts. Workouts that will help your body bounce back quicker include core strength, cardiovascular training and overall full body strength training.
As for your skin, try to limit the amount of time you spend in the sun because it breaks down elasticity. Additionally, practicing good skin care on your body and face can boost your elasticity.
However, even with proper exercise and healthy eating habits, it's still pretty tough to get your body back to where you want it to be. And usually the last thing you want to after a pregnancy is to go through anything invasive and surgical. That's where non-surgical post-pregnancy procedures like Coolsculpting, Venus Freeze Skin Tightening, Affirm for stretch-mark reduction, and Acne/Skin Treatments, come in handy.
Each of these treatments are non-invasive, and get you back to your pre-baby body in no time, with ZERO downtime! Want to learn more about these procedures? Ask us a question or Schedule A Free Consultation.
What's your post-pregnancy experience? Would you have a mommy makeover?
Sources:
NewBeauty.Com