Do you struggle with acne scars, wrinkles, or fine lines? Or do you have age spots and sun-damaged skin? If any of these sound like you, you've come to the right place. Skin can play a big part in how you feel about yourself, and we think everyone deserves to feel confident in their natural appearance. With our CO2 DOT Laser Resurfacing treatment we can help your skin look new and refreshed, while helping improve the appearance of any trouble areas you may have with your skin.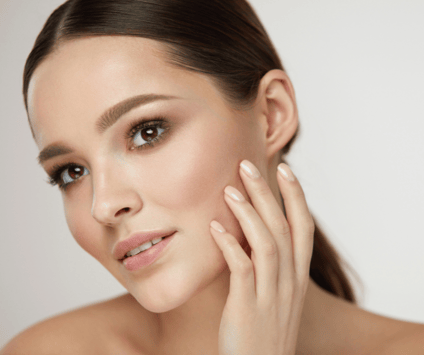 What Is DOT Therapy?
DOT Therapy is an innovative skin resurfacing treatment that uses the SmartXide DOT CO2 Laser System. This treatment precisely removes thin layers of skin, which tightens the skin and stimulates collagen production. The results—rejuvenated, younger looking skin.
How Does It Works?
During the SmartXide DOT CO2 Laser treatment a pattern of small scanned pulses of laser energy is applied to your skin. Thousands of microscopic perforations are created that stimulate skin tightening and collagen growth. DOT Therapy leaves the skin surrounding each dot intact, speeding up healing times and decreasing downtime. Each treatment is customized to your skin by the doctor and adjustments are made depending on the area being treated. A topical anesthesia is applied prior to the treatment to help with any discomfort.
Who Is A Good Candidate?
The CO2 laser is great for individuals who experience signs of sun-damaged skin. This may show itself in pigment irregularities, wrinkles, skin laxity and sagging, and roughness in skin texture. This treatment is also great for those who have stretch marks or acne scars. CO2 DOT Laser Resurfacing can be done on most skin types and can treat skin types of all ages.
What Results Can I Expect?
There's a reason this treatment has been referred to as the "Gold Standard'' for non-surgical facial rejuvenation and removal of facial skin wrinkles and photoaging since 1995. Though improvements have been made, the results are still the same. You can expect a significant improvement in the appearance of your skin, and the treatment has even been said to give the appearance of a mini facelift without incisions. CO2 DOT Laser Resurfacing stimulates the production of collagen while tightening the skin which creates long lasting results with just one treatment.
Additional Benefits:
Reverses the appearance of aged and sun-damaged skin
Improves texture and firmness
Smooths wrinkles and lines
Renews your skin
Downtime adjustable by a physician
If you are interested in learning more about CO2 DOT Laser Resurfacing give us a call at 208-939-3110. We can help you schedule a consultation to discuss your skin goals and see if this treatment is right for you.
Related Blog Posts: