Breast augmentation can be a great way for women who are small-chested, or who have previously breastfed, to improve the shape, fullness, size and appearance of their breasts. With different implant sizes and materials, there is bound to be an option for everyone. The big question for many patients when deciding to get implants is "How long do they last?" If this is something you've wondered then you are in the right place.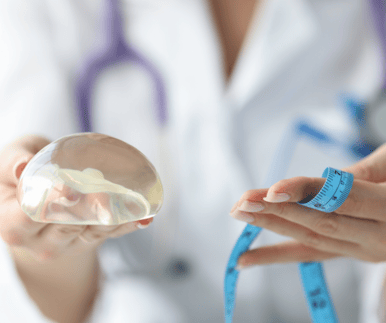 In the past, implants had to be replaced every ten years due to things like typical wear, rupture, or leaking. With advancements in the quality of implants, they now last forever! Breast augmentation is now a one and done treatment, as long as no issues arise with your implants indicating that reoperation is necessary.
Dr. Nealy recommends routine annual mammograms and frequent self-checks to ensure the implants are still intact. In addition, he recommends patients who have received a breast augmentation get an MRI every three years to evaluate the implant for signs of rupture. Because of the improved quality of current implants, it is nearly impossible to tell if they have ruptured in a physical exam alone.
If you have received breast implants in the past, and are unsure if your implants will need to be replaced, it's important to check with your provider. Older implants often are replaced every ten years. At Silk Touch, we offer implant removal and replacement for patients who previously received implants.
For those of you who are interested in breast augmentation surgery or are wanting more information on the procedure, be sure to give us a call at 208-939-3110 to schedule a consultation!
Related Blog Posts: