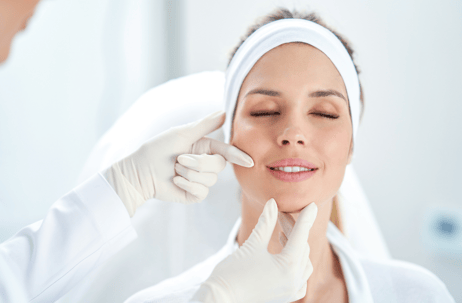 Finding a cosmetic surgeon can be stressful. You don't want just anyone performing surgery on you, especially a surgery that can alter your appearance. That's why we suggest doing your research to learn everything you can about your surgeon in order to determine if they are the right fit for you. Below are the top things you should be looking for in a cosmetic surgeon:
Board-Certified Surgeon: A board certification ensures that your surgeon has been properly trained and has the necessary experience to be performing procedures. Our very own Dr. Jason Nealy is a triple board-certified cosmetic surgeon who is board certified in general surgery, facial cosmetic surgery, and general cosmetic surgery. Dr. Nealy is the best of the best and his results prove it!


Great Ratings and Reviews: Word of mouth and great reviews go a long way. Hearing from previous patients can give you a better understanding of what to expect. Great surgeons have consistent and recent reviews with high ratings from their patients. (Check out Dr. Nealy's recent reviews here!)


Accredited Facility: Operating out of an accredited facility ensures that the highest safety standards are met. The facility is regularly inspected to ensure these standards are maintained. They also have adequate life support equipment and qualified support staff to help in case of an emergency.


Tailored Treatments: Cosmetic surgery isn't a one size fits all procedure. It's important to find a surgeon who is willing to take the time to create a treatment plan that is unique to you. You should be able to talk openly and honestly with your doctor about your goals. From there, your surgeon can discuss with you your options and customize a plan that is right for you.


Professional and Friendly Staff: Good bedside manner says a lot about a doctor. Your surgeon should take interest in your case, ask you questions, and answer any questions you may have. Surgery is a big step and it's important that you trust your surgery team and that they make you feel comfortable.
At Silk Touch Cosmetic Surgery, Lipo and Medspa we care about our patients and want them to have a great experience with us. Dr. Nealy and his team are highly skilled in what they do and have helped patients just like you achieve their aesthetic goals. If you are ready to take the next step in your transformation, give us a call at 208-939-3110 or visit us online to schedule a consultation!
View our Before and After Gallery here
Related Blog Posts: