Every week it seems there is something new in the world of aesthetic medicine, and in all honesty it can be hard for people to keep up! There are so many options these days - especially for body procedures! So when it comes to waging the war on fat - what is really the best option? How and who is going to benefit the most from a certain procedure/treatment really depends on the patient and the outcome they are hoping to achieve.
If Your Looking For Body Contouring or Fat Loss
If someone really wants to change the shape and contour of their body liposuction still reigns supreme. In fact in 2015 it was the most requested cosmetic procedure according to the American Society for Aesthetic Plastic Surgery. This minimally invasive procedure breaks down and removes fat immediately from the body and results are often pretty dramatic. It can make someone look like they lost 10-15 pounds. Downside is that you will have to wear a compression garment for up to two weeks and healing does take time.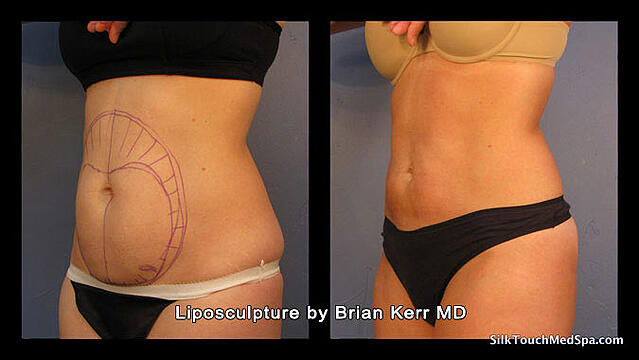 See More Before & After Photos
If you have small problem areas or can't those stubborn final few pounds.
So what kind of patient would benefit from the new non-invasive fat reduction procedures? The best results come from those patients who have small targeted areas of fat accumulation (think those last "5lbs" that wont budge from your tummy or loves), or those who are adamantly opposed to doing anything invasive. Non-invasive options like our Sculpsure device uses radiofrequency energy to destroy fat cells in a multiple quick sessions. Once destroyed they are carried away through the body's lymphatic system. You won't get the immediate WOW results like you will with liposuction; it can take up to 12 weeks for the 25% reduction results to be seen. Upside is that can you have the procedure and go back to work that day. No compression garment is needed.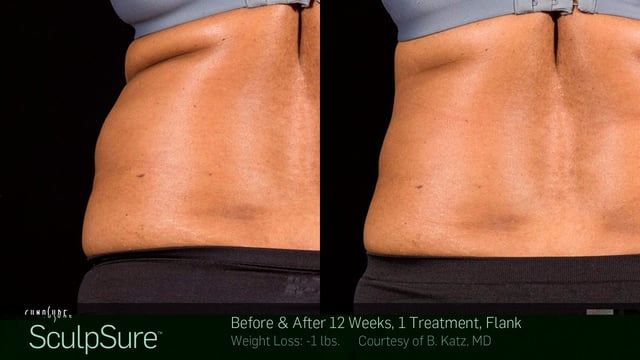 The best rule of thumb is to decide what you want, what you're willing to undergo and be honest in what results you want to achieve! Then educate yourself on each procedure by asking the experts who perform these on a daily basis. Knowledge is the power that will allow you to make an informed decision that is right for you.
Curious which body contouring procedure is right for you? Let us help! At Silk Touch, we offer a wide array of body contouring procedures: liposuction, non-invasive, as well as skin tightening. Everybody and every body is different - what worked for a friend isn't always what will work for you! During your initial consultation we can go over your goals and concerns and can recommend the best treatment for optimal results.
Learn More About Liposuction for Body Contouring or Fat Loss
Learn More about our New! Sculpsure Non-invasive Fat Loss Treatment