As if the emotional toll that acne exerts on its sufferers isn't enough, scars left in its wake can serve as a daily reminder of days one would soon rather forget. Some acne can leave behind pitted indents in the skin that last a lifetime.
While this remains one of the more stubborn conditions to treat, aesthetic technology has made the battle with acne scars one we can win.
CO2 Fractional Laser and Acne Scar Treatment
Fractional CO2 laser resurfacing can erase years from your face and dramatically improve the appearance of acne scarring, wrinkles and pigment, but it is not a lunchtime procedure.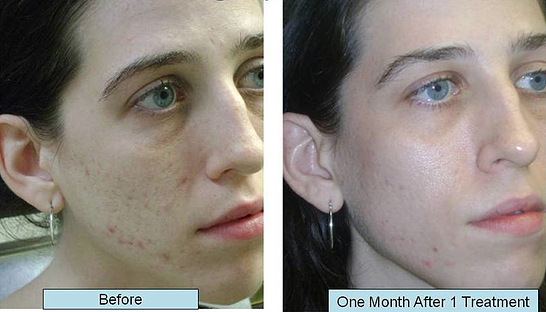 Fractional CO2 uses small columns of fractionated energy to ablate areas of damage. "Tiny wounds are made and the surrounding healthy skin helps with healing, making new collagen and elastin. It offers improvement in scarring, discoloration and wrinkles by stimulating collagen production.
The downtime with CO2 laser resurfacing can be lengthy, often 1 – 2 weeks. You'll need to follow specific skin-care instructions and beware that your skin will go through some major changes during the healing process. However, this procedure is great for those who want big results in just one procedure.
This month we are running a special on CO2 – Buy a Face treatment, Get a Neck treatment for 75% Off. Claim this offer here.
Microneedling and Acne Scar Treatment
A less-aggressive treatment for acne scarring, with a lot less downtime is Microneedling. While you will need more treatments to see results, this non-invasive procedure is quickly becoming a client favorite here at Silk Touch.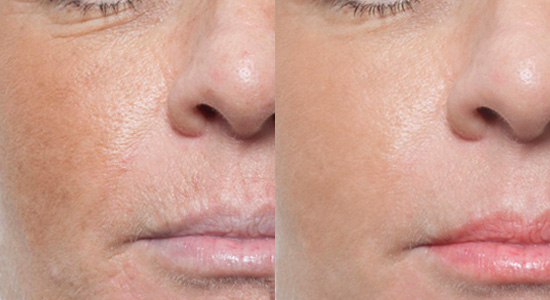 This treatment uses multiple microscopic needles to penetrate the surface layers of skin – creating very small wound patterns to break old collagen chains and trigger the healing process to smooth the appearance of scars, wrinkles and stretch marks.
Most patients are very comfortable during the treatment. We use a topical numbing cream that remains on the skin for 30-40 minutes prior to the treatment. The feeling is similar to a rough exfoliation.
With Microneedling, patients will notice and immediate glow to their skin, but visible changes develop over the course of several weeks. Multiple treatments are needed for optimal results.
Interested in learning more? Request a Free Treatment Consultation