Have you heard that we are now offering tummy tucks with Dr. Nealy? You may be interested in tummy tuck surgery, but are nervous if you should do it. We get it. Tummy tucks are invasive surgeries, and you want to be sure it's right for you before committing.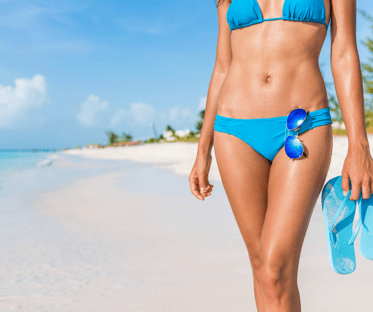 A tummy tuck, or abdominoplasty, is a cosmetic surgery that helps to improve the appearance of the abdomen. Not only does this procedure help get rid of unwanted fat, but it also removes excess skin, and strengthens weak or separated abdominal muscles as well.
Who is a Candidate for a Tummy Tuck
Patients who are the best candidates for a tummy tuck are those who are looking to get rid of excess abdominal skin after pregnancy or weight loss. Dr. Nealy is able to combine tummy tuck techniques to erase fat that is resistant to exercise and dieting. This procedure is also best suited for patients who:
Are done being pregnant
Have realistic expectations for results
Are in good health and don't smoke
Are committed to living a healthy lifestyle
Have realistic expectations for recovery
Tummy Tucks at Silk Touch Cosmetic Surgery & Medspa
Dr. Nealy's advanced training and unmatched artistry help him to deliver the best aesthetic results to his patients. He prefers to use a technique called lipoabdominoplasty which combines liposuction with tummy tuck surgery on the abdomen. This technique provides improved contour and impressive results, with less downtime.
To find out if you are a candidate for tummy tuck surgery, call us at 208-939-3110 or visit us online to schedule your complimentary consultation.
Related Blog Posts: