ALWAYS WEAR SUNSCREEN
Because the skin beneath your eyes is so thin, it's especially prone to sun-induced hyperpigmentation (and skin cancer). But sunscreen can also be especially irritating if it gets in your eyes. Use a nondrippy or stick formula that won't migrate.
CHOOSE THE RIGHT MAKEUP REMOVER
When you rub your skin to pry off your liner, you're causing inflammation and capillary damage—both of which can contribute to dark circles. Cleansing oils, like melt eye makeup with the least amount of rubbing. As a bonus, you'll lose fewer lashes, too.
COOL DOWN
Washing your face with hot water worsens puffiness and can accentuate dark circles.
GET A PROFESSIONAL LASER TREATMENT
To reduce bluish and red discoloration under the eyes, lasers can help by constricting visible blood vessels.
CHOOSE THE RIGHT EYE SHADOW
A shimmering nude cream or powder shadow can brighten up your eyes, as long as it's a touch darker than your skin tone. If it's lighter, it looks frosty and dated.
USE FILLERS AS A MORE PERMANENT SOLUTION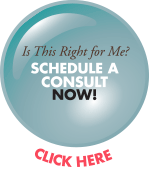 At the first signs of hollowing, using a filler such as hyaluronic acid or fat can help to fill in the spots that appear in the tear troughs. Fillers like Artefill are extremely effective in filling deficient areas under the eyes when it is injected deep into the tissue. Artefill is different from temporary injectable wrinkle fillers. The unique microspheres in Artefill are not absorbed by the body and provide the support your skin needs for natural, long lasting results.
The patient below came to us with concerns about the hollowness of hers eyes, something that has bothered her for as long as she can remember! Dr. Kerr used Bellafill under the eyes and in the tear trough. The end result? No more looking tired! If you are wary about using a permanent filler, other injectables can be used to get the same result.
Bellafill Under Eyes - Before and After