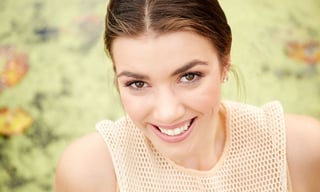 Knowledge is power. With it we can make informed decisions that are right for us. Without it we are at the mercy of advertising slogans, Google searches and corporate spin. How can we possibly disseminate and find the nuggets of real information from the fluff designed to wet our appetites?
The answer is in talking to the right people who have the right information to answer the questions that you have. That is why at Silk Touch Med Spa we provide complimentary consultations. The purpose is for clients to come in and discuss procedures, ask questions and most of all determine if what you're looking at it really the best option.
At Silk Touch we are not salespeople, we are educators who love to share product and procedure knowledge with our customers. We take the extra time to make sure all questions are answered and all avenues thoroughly explored before making recommendations.
While there are no wrong questions to ask at a cosmetic surgery consultation, there are some key questions that you should include on your list when meeting with aesthetic providers.
1. Who will be performing the treatment or procedure?
2. What kind of equipment do you use?
3. What will this treatment realistically do for me?
4. How many treatments will I need to see results?
5. What kind of things can I do after the treatment to keep up my results?
Got questions? We have answers at Silk Touch Med Spa!